After a research study of 2,000 UK based people showed that 34% of them were in fear of the dentist's chair, more dentists are doing more to put anxious patients at ease.
However, it is not only a fear of the dentist that the research results showed. There were also results showing people were also felt anxious when visiting the doctor and even the opticians.
In fact, 79% of those studied admitted to having worries over attending the doctors, dentist and opticians and would go out of their way to put off seeking medical advice because of their fears.
The study was conducted by Fletchers Solicitors and many of the participants stated that their fears started in childhood and have continued throughout adulthood.
Glow Dental putting patients at ease
Our friendly team at Glow Dental, Battersea believe it is important that everyone feels at ease when they visit the dentist, no matter what their age. This is why we offer family-friendly dental surgery and actively encourage parents to bring in their young children from an early age to become familiar with the practice and get used to the staff.
By welcoming children and engaging them with very gentle early dental examinations and having a go in the 'big chair' we aim to make visiting the dentist a normal, yet fun part of their life.
As an adult with dental anxiety, we want to stress that putting off dental appointments can often be dangerous for your health. Having a routine dental examination is pain-free and can be a very useful tool for spotting previously unknown health issues that the patient may not be aware of.
Fear of medical equipment
A lot of the time it isn't the actual dentist or the dental staff that a patient is afraid of, but rather they have a fear of medical equipment. Having a fear of needles, for example, is a very common issue. Fear of the dentist drill is another big fear that people struggle to get past.
In fact, according to the research, the top reasons for the apprehension of medical appointments were: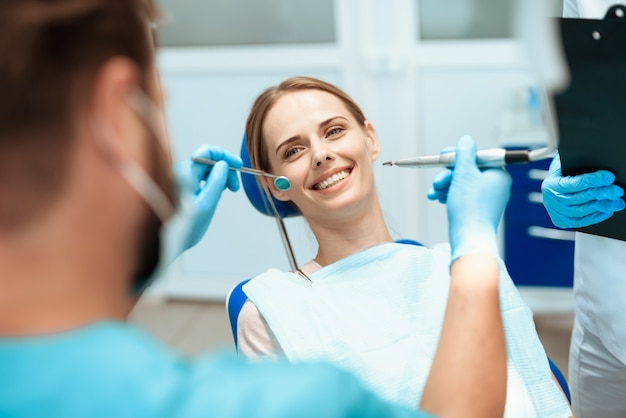 Finding a previously unknown health problem – 69%
Phobia of medical equipment – 52%
Bad childhood memory – 45%
Previous bad experience – 22%
Potential pain – 14%
Nervous patients dentist
No matter why you feel anxious about attending a dentist, at Glow Dental, you will be treated with very sensitive and compassionate care.
We specialise in treating nervous patients so if you are worried about making an appointment, let us know beforehand and we will make sure you receive a comfortable, relaxed and pain-free examination.
We will take the time to talk through your anxieties to establish your fear issues and then do our best to help you through it. Contact our friendly team and let us help you.