Rhinoplasty, also known as a nose job, is a surgical procedure that changes the look of your nose. The surgery may change the functioning or appearance of your nose. According to the American Society of Plastic Surgeons, it is the most common facial surgery procedure. About 220 000 rhinoplasty procedures are performed every year. Due to its central location, the nose is one of the most noticeable facial features. Getting a rhinoplasty can alter your general appearance. Keep reading to find out if a Marrero rhinoplasty may be good for you.
Is the Procedure Right for You?
The most common medical reason for the procedure is trouble breathing. If you have nasal obstruction, it may be difficult to exercise or perform strenuous activities. Rhinoplasty can fix the problem enabling you to breathe well again. It fixes the underlying cause of your problem.
If, for example, you have a septal deviation, a rhinoplasty fixes it allowing you to breathe well.
Your plastic surgeon may fix the deformity and strengthen the main breathing areas of your nose.
You don't need to have medical issues to get rhinoplasty. It may be used for cosmetic reasons such as correcting asymmetries and reducing a nasal hump.
Rhinoplasty is a good treatment option if you are unhappy with the appearance or function of your nose.
The effects of rhinoplasty can improve your self-esteem, ability to breathe, and your general quality of life. If you are unsure of your eligibility, speak to a certified plastic surgeon and get their opinion.
Important Facts about the Procedure
Before the procedure, your plastic surgeon will administer general anesthesia. They will make a small incision along with your nose and connect it to another incision in your nose. They will reshape and improve the appearance and function of your nose as desired. In most cases, your bones will remain intact. You can go back home on the same day.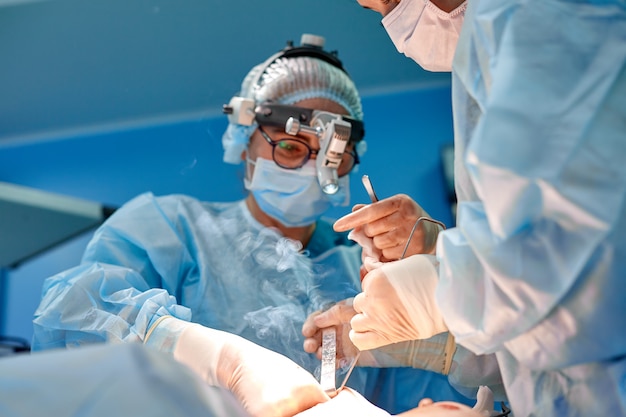 The Recovery Process
After your rhinoplasty, you have to stay away from work for at least one week. During the recovery period, you need to rest and ice the treated area. Your surgeon will provide you with pain medication and a nasal cleaning regimen.
You may have trouble breathing through your nose in the first few days.
However, the discomfort and swelling get better with time. In some instances, you may experience slight bruising under the eyes.
A week after surgery, your plastic surgeon will remove the splints and casts from your nose. Even though you may resume your normal activities, you have to avoid contact sports for a minimum of six weeks. Full healing could take up to a year. During the first month, you will experience lots of swelling. Rhinoplasty may not be the best option if you want instant recovery.
If you plan on getting rhinoplasty for cosmetic or medical purposes, ensure that you understand what it entails first. Schedule an appointment with a board-certified surgeon and ask them about it. You may also speak about it with your primary care doctor. Working with the right plastic surgeon increases your chances of good results.