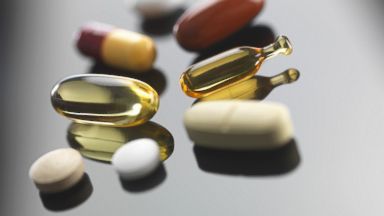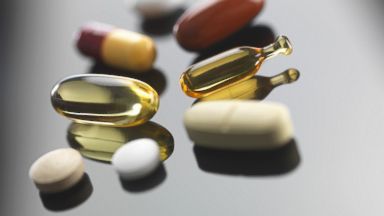 Taking care of your skin is such an important part of your routine. But sometimes in between work and life we tend to ignore skincare. Environmental damage, harsh climatic conditions, dust, and pollution are some of the external factors that can make your skin look dull and lifeless. Add to that an erratic lifestyle with not getting enough nutrients from your daily diet and lack of hydration can have adverse effects on your skin. It is important that you eat a balanced diet, drink lots of water, exercise regularly, and include skincare products that suit your skin type. For further taking care of your skin there are so many supplements that you can include in your routine.
Always consult your doctor before including any new supplements in your routine. Also talk to your dietician to know which GNC multivitamin will be best suitable as per your requirements.
Read more about the 5 best GNC supplements for skin care that are effective and super affordable as well.
GNC Women's Evening Primrose Oil
GNC Women's Evening Primrose Oil is a powerful dietary supplement which supports hormonal balance, helps maintain smooth and healthy looking skin. Skincare is an investment and you need to give time and effort both. It is not just about the products you apply, but also what you eat and internal beauty.
GNC Women's Evening Primrose is a natural source of GLA which supports hormonal balance and each capsule provides 1300 mg EPO and essential fatty acids that you might not get through your daily diet. It comes in easy to swallow softgels and is obtained through cold pressed technique to prevent the loss of any beneficial nutrients.
GNC Women's Hair, Skin, and Nail Formula
Taking care of your hair, skin, and nails with just one supplement is a great idea. GNC Hair, Skin & Nails Formula is a specialty nutritional formula scientifically designed to promote beauty from within. Some of the main ingredients in the formula include – protein, biotin, gelatin, and amino acids and all of these are highly beneficial for skin, hair, and nails. Biotin promotes hair growth and each serving of GNC Women's supplement has 2500 mcg biotin.
Some of the main benefits of this GNC supplement are – it supports healthy and radiant skin, is enriched with antioxidants to combat oxidative damage, and has high quality proteins needed for strong healthy nails and hair. It also has lutein which is an important carotenoid antioxidant for healthy skin that helps protect cells from harmful free radicals.
NeoCell Collagen Beauty Builder
Next on the list of top GNC supplements for skin care is NeoCell Collagen Beauty Builder. It is an all-natural solution for youthful, radiant, and glowing skin. The highly advanced bioactive super collagen formula has 19 amino acids that help sustain collagen levels in aging skin as well as assist in rebuilding the skin matrix.
Loss of skin elasticity, thinning of hair, and brittle nails are some signs of ageing that your body shows. Combat these with the goodness of collagen enriched products. NeoCell Collagen Beauty Builder also has hyaluronic acid which is a water-loving nutrient that hydrates the tissues and promotes elasticity. As a dietary supplement have 3 tablets a day or as suggested by your doctor.
GNC Women's Hyaluronic Acid
One of the most talked about ingredients in the beauty world these days is hyaluronic acid. A lot of women are opting for skincare products enriched with hyaluronic acid. It makes skin more supple and soft, keeps your skin moisturized and radiant, is known for its anti-wrinkle properties, it is loaded with antioxidants which are great for your skin, and has healing properties as well.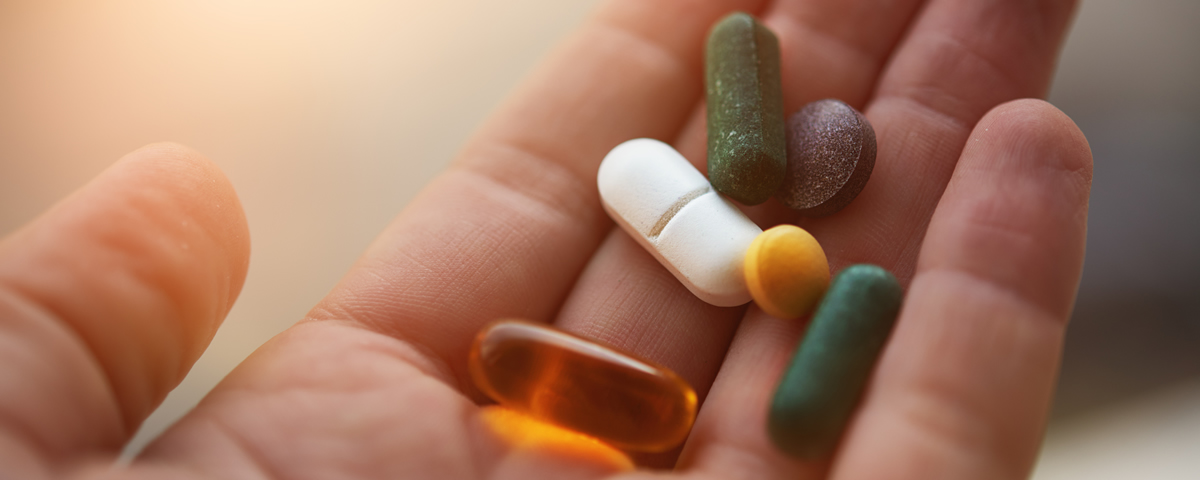 GNC Women's Hyaluronic Acid comes in capsule form and features 150 mg of pure hyaluronic acid. It not just supports skin hydration but also is a component of collagen. If you're looking to get all the benefits of hyaluronic acid but cannot decide on a skincare product, start with these capsules. Have them regularly and they'll make a huge difference in the way your skin looks and feels.
GNC Vitamin A & E Moisturizing Cream
GNC Vitamin A & E Moisturizing Cream is one of the most popular products for skincare. It helps maintain skin's elasticity, reduces dryness on skin, and reduces the appearance of fine lines and wrinkles. It is a Vitamin E, A & D Moisturizing Cream which helps promote and maintain smooth, youthful looking skin. It is ideal for all age groups and can be applied daily as an excellent makeup base.
Apart from these GNC supplements for skincare, you can also find a complete range of GNC multivitamins and other beauty supplements like – biotin, hair and nail formula, and keratin. All GNC products are 100% authentic and genuine and the brand guarantees best quality and price.